PRESS AND NEWS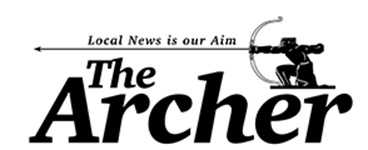 THE ARCHER
Positive thinking powers friends in new business
Two friends are getting a business off the ground that aims to prove the power of positive thinking for children and young people.
Somayeh Caesar and Krystle Markham have set up I'More Kids in their words to "build confidence in children and break the cycle of negative thinking". They've created a colourful collection of ethically-made T-shirts emblazoned with affirmative slogans like 'I'm all kinds of awesome!' along with lapel pins, wall prints, stickers and journals proclaiming 'What I have to offer the world matters'

Small baby mag
WHEN FASHION AND POSITIVITY COLLIDE
I'More Kids is more than a children's clothing brand. It's a movement about positivity and self belief.
For Somayeh Caesar and Krystle Markham, I'More is also a very personal project. "It was born after a long conversation on the phone together about our girls, school and issues with confidence, among other things," says Somayeh. "Both our daughters where going through times of self doubt and low self esteem, mostly through experiences at school. We found ourselves having to constantly rebuild them mentally and emotionally when they were home. We soon realised we had to create a tool box of strategies they could use in life to help them deal with these situations."
Have you ever been stereotyped? Perhaps someone implied that, as a Northerner, you were a bit unrefined? Or maybe you were teased for being sporty because you were a girl? Growing up, I was constantly bombarded with blonde jokes…
Did you hear the one about the blonde that got excited?

She finished a jigsaw puzzle in six months, when the box said, "two to four years."
It's a bit of light-hearted fun but, said often enough, it can begin to have an impact.
Being a northerner doesn't mean you live on a farm. Being a girl doesn't mean you play with dolls. Being blonde doesn't mean you are stupid. You are more than your label.
That's the idea behind the new lifestyle brand, I'More.
CONFIDENCE AND POSITIVITY
I recently met Somayeh and Krystle of I'More Kids at a brilliant @LuckyThingsBlog Meetup! These events are fantastic for bringing together women with incredible projects and these ladies are no different.
If you've yet to discover I'More Kids they are a children's lifestyle brand that uses positive words and affirmations to uplift and encourage our little ones. Their brand meaning and mantra really resonates with me having a highly sensitive boy...